HSM IP ATTENDS INTA's 2017 ANNUAL MEETING IN BARCELONA
The Team from HSM IP attended INTA's 2017 Annual Meeting in Barcelona, Spain from 21 – 24 May as Exhibitors at Stand #B11 in the Exhibition Hall.
Managing Partner, Huw St. J. Moses, OBE was accompanied by Attorney, Sophie Davies, and two paralegals, Natasha Whitelocke and Jennifer Cotarelo-Choice.
"It was great to meet both old friends and colleagues again as well as many new people." commented Huw. "We were delighted to be able to provide our clients with updates on legislative developments in the Caribbean in person."
The Daily Draw for a large Rum Cake was also an attraction at the stand and the names of the winners will be circulated very soon.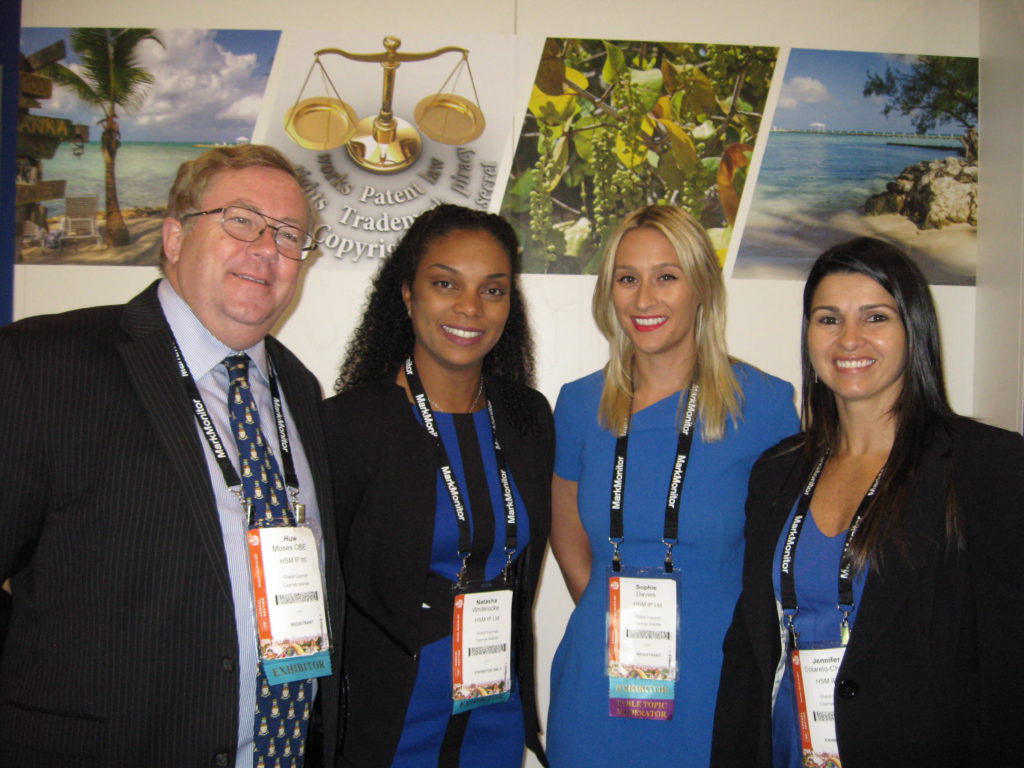 Photo caption: L-R: The HSM IP Team: Huw, Natasha, Sophie & Jen