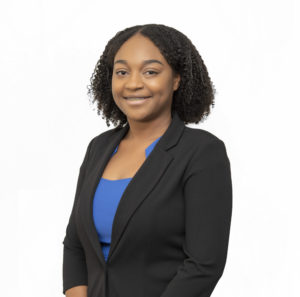 Kimone Moodie-Wilson
Tel:

+1 345 815 7431

Fax:

+1 345 949 8825
Expertise
Kimone is a paralegal supporting our Litigation and Debt Solutions Department. She assists with drafting legal documents, undertakes legal research and provides advice/assistance to a wide-range of clients including banks, strata corporations and other leading businesses.
Professional Background
Kimone has developed her skills in the legal field over the past several years at HSM. Prior to joining HSM, Kimone worked in various industries gaining experience in customer service and preforming administrative duties.
Education
Arden University, United Kingdom (Distance Learning) – Currently pursuing an LLB Hons
Certified Legal Secretary – The Institute of Legal Secretaries & PA's (ILSPA)