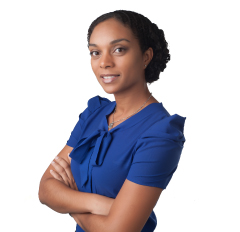 Natasha Whitelocke
Head IP Paralegal
Intellectual Property
Tel:

+1 345 815 7409

Fax:

+1 345 946 8825
Expertise
Natasha Whitelocke's is a highly experienced Paralegal who leads our Intellectual Property Practice. She primarily focuses on office actions and oppositions and has experience with a full spectrum of trade mark and patent prosecution work across the Caribbean and beyond. She oversees all prosecution projects and leads the Paralegal team.
Professional Background
Natasha was the Deputy Registrar of Trade Marks at the Cayman Islands Government General Registry during the period 1998 to 2002. She worked as a Paralegal at AIPSL (formerly Appleby) from 2002 to 2012 and became Head IP Paralegal in 2003. Natasha started working as Head IP Paralegal at HSM IP in October 2012. She has over 16 years' experience in Intellectual Property Law.
Natasha also coordinates the work of students from the Cayman Islands Further Education Centre (CIFEC) that regularly intern with HSM IP. She regularly contributes to Kluwer IP Law's Brown Book and Thomson Reuters' Trademarks Throughout The World.
In her spare time Natasha enjoys reading, cooking, pet grooming and keeping up with the latest episodes of Suits.