HSM Private Client Lawyer Ranks in Chambers HNW Guide 2020
Congratulations to our Head of Private Client and Trusts, Robert Mack, for being ranked by Chambers and Partners in their High Net Worth (HNW) Guide 2020 for Offshore: Trusts in Cayman Islands.
Cited on the Chamber website, an offshore commentator shares this about Robert: "He really goes above and beyond to promote the Cayman Islands as a place to do business for the international market...he is on the STEP council and is respected."
Robert has been featured by Chambers and Partners for the past several years and this is testament to his ongoing success in the field.
Chambers and Partners is a prestigious hub for lawyer recommendations. They diligently research and feature the world's best lawyers and have done so since 1990, covering over 185 jurisdictions.
Key Contact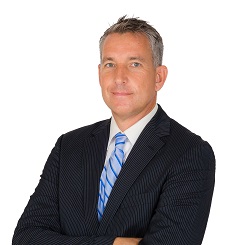 Robert Mack
Head of Private Client and Trusts
Tel: 1 345 815 7356
rmack@hsmoffice.com