Immigration Law
The Immigration Law of the Cayman Islands is often at the very core of life and business in the Cayman Islands. The navigation of the requirements of the applicable legislation, which is frequently the subject of change, is critical. Our leading immigration team is uniquely placed to provide clients with appropriate advice and representation in all contentious and non-contentious aspects of the Cayman Islands' immigration regime, and associated regulatory legislation.
Our team assists will all types of applications and certificates including business establishment, Caymanian status, work permits, permanent residency and naturalisation.
Our emphasis is on assisting persons in establishing themselves and (where appropriate) their families and their businesses in the Islands, advising on and implementing the best strategies for their unique circumstances, and providing personal service in navigating the path from arrival to Caymanian status. Whilst the emphasis is on avoiding problems, we are also well placed to assist with Appeals at all levels.
Nick Joseph (HSM Partner) is an immigration lawyer in the Cayman Islands and is involved in the community by providing lectures on Immigration Law at the Truman Bodden Law School.
Key Contact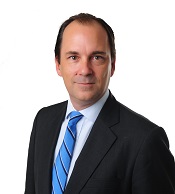 Nick Joseph
Partner
Tel: 1 345 815 7425
njoseph@hsmoffice.com