Vessel Registration
HSM advises on all aspects of the vessel registration process in the Cayman Islands and maintains excellent relationships with the Cayman Islands Shipping Registry and is listed as a maritime services provider/partner.
We guide our clients quickly and efficiently through the vessel registration process in the Cayman Islands and can assist with the related company formations, financing and leasing transactions.
We offer our clients expert legal advice on a wide range of shipping-related matters in the Cayman Islands, and are able to give the full suite of registrations. In particular, we are able to advise on the registration of all types of vessels for both commercial and private use at one of Cayman's three ports.
We have extensive experience advising financiers, vessel owners, brokers and management companies on a broad range of shipping transactions, and regulation in connection with:
Vessel Finance
Vessel sale, purchase and registration
Vessel building contracts
Ownership structuring (including set up of vessel owning companies, joint ventures and partnerships)
Set up and administration of special purpose vehicle structures
Demise charter registration
Broking and management arrangements
Crew contracts and employment matters including Maritime Labour Convention
Mortgage registration and enforcement
General pleasure yacht and commercial shipping inquiries
Maritime disputes and accidents
Vessel arrest and detention
Cayman Islands special economic zone companies – Maritime Services Park
Listing of shipping companies on the Cayman Islands Stock Exchange
We can also assist with Company Formation and HSM Corporate Services Ltd. provides registered office services.
Key Contact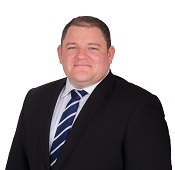 Peter de Vere
Head of Corporate and Commercial
Tel: 1 345 815 7360
pdevere@hsmoffice.com